The region Campania is home to numerous treasures of art and history, some of which are also UNESCO World Heritage Sites. Many of them would not exist, or would not be known, if the Dynasty of Bourbon had not implemented their cultural policies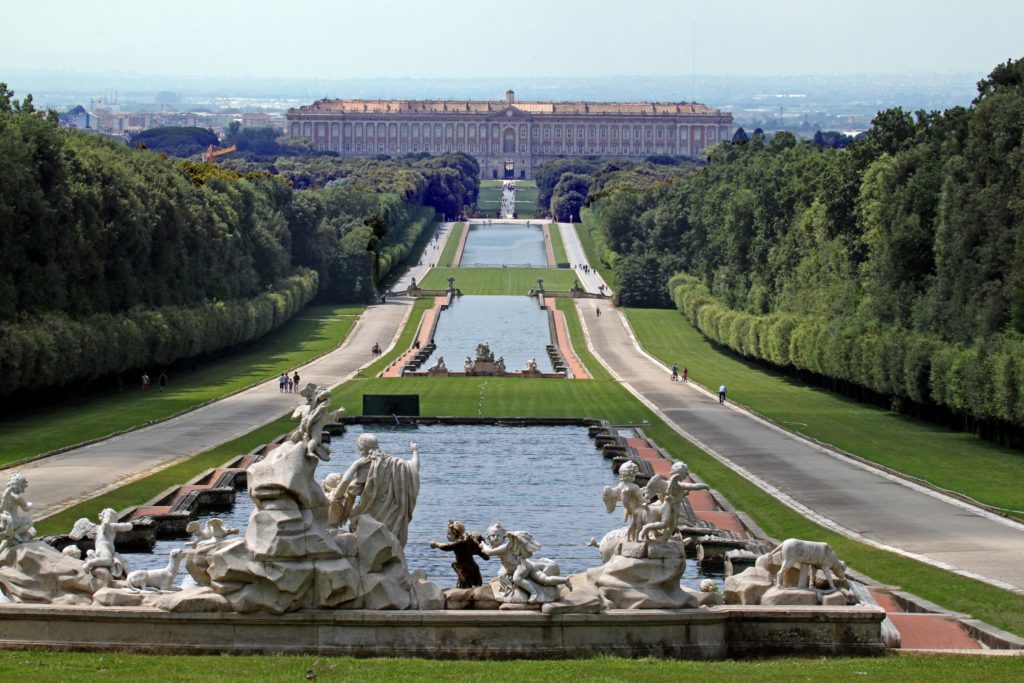 Charles of Bourbon was the protagonist of a period of great cultural development for Naples. His goal was to put the city at the level of the great European capitals. One of the first works he created was the "Teatro San Carlo", built in just eight months.
Another part of the project was the construction of several palaces. When Charles became king, the Royal Palace already existed and was enlarged and reorganized. A gallery was also created that connected it directly with the royal box of the Teatro San Carlo, so as not to endanger the safety of the sovereign when he attended the shows.
In addition to the Royal Palace, two other palaces were created in Naples and its surroundings: Capodimonte and Portici. The Capodimonte Palace was originally built to house the collections of the Farnese family, accumulated since the Renaissance. Charles brought to Naples the works that stayed in the numerous residences in Rome and Parma that belonged to his mother's family.
The Portici Palace, on the other hand, was created as a summer residence for the royal family. Its presence inspired the nobles of Campania to build monumental villas in the surrounding area, also created with the aim of accommodating members of the court who could not find a place in the main palace.
Furthermore, with the aim of giving prestige to the kingdom of Naples, Charles of Bourbon felt the need to build a palace that could compete in beauty and grandeur with the palece of Versailles. The chosen place was Caserta, far enough from Vesuvius and the sea, which was the bearer of enemy attacks.
The construction, which began in 1852, was entrusted to Luigi Vanvitelli, who used all building materials of local origin, with the exception of Carrara marble and iron from Follonica. The project included a five-story building with 1,200 rooms and a huge park, decorated with monumental fountains fed by the imposing Carolino aqueduct, built for the occasion. The Royal Palace of Caserta is a triumph of luxury and beauty. The famous grand staircase became a model for many other European palaces.
Charles of Bourbon's policy was not only aimed at the magnificence of the court, but also had charitable purposes. This is why the hotels for the poor were built in Naples and Palermo, capable of accommodating several thousand poor people.
The merit of the Bourbon Dynasty, in the field of modern archaeology, lies not only in having created or discovered masterpieces of art, but also in having left an indelible mark on the history of culture and knowledge.