H.R.H. Prince Alfonso, Count of Caserta, Duke of Castro
Prince Alfonso of Bourbon Two Sicilies, Count of Caserta, Duke of Castro, became the Head of the Royal Family of Bourbon Two Sicilies and the focal point of Neapolitan legitimists in 1894 on the death of his elder half-brother, King Francesco II. Throughout his time as the head of the dynasty, the Count of Caserta continued his Family's protests at the annexation of the Kingdom of the Two Sicilies to the Kingdom of Italy. Prince Alfonso, Count of Caserta, was also fully recognised by the Holy See as the Head of the Dynasty of an occupied state and continued to receive an accredited Ambassador from him until 1902.

Prince Alfonso was born in 1841 and married his cousin Princess Maria Antoinette of Bourbon. The Prince lived in Cannes after taking part in the Carlist War in Spain as commanding general. Together they produced twelve children and many of them married into prominent dynasties from across Europe including Spain and France. In 1897, his firstborn, Prince Ferdinando Pio, Duke of Calabria, after serving in the Royal Spanish Army in the campaigns of Cuba and Morocco, married Princess Maria daughter of King Ludwig III of Bavaria.
In 1900, his younger brother, Prince Carlos, renounced his dynastic rights to the Throne of the Two Sicilies for himself and his descendants, and therefore his Grand Mastership of the dynastic Orders of Knighthood of the Royal House of Bourbon Two Sicilies. This decision was necessary so that he could become Infante of Spain through his marriage to the Infanta Maria Mercedes of Bourbon, daughter of King Alfonso XII of Spain.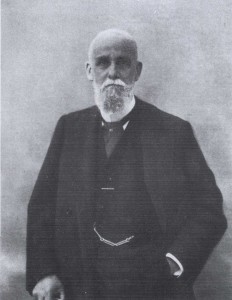 For a long time now there has been some confusion as to the exact intent of his renunciation of Prince Carlo and how this decision relates to the 1759 Pragmatic decree of King Carlos of Bourbon which declared that any prince entitled to a place in the Spanish succession could not simultaneously lay claim the Crown of the Two Sicilies, or a place in the succession to that Crown. This was the law that served to forever separate the dynasty of the Two Sicilies from that of Spain.