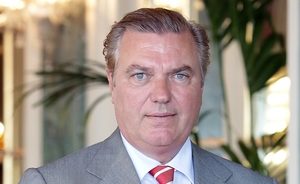 Prince Charles has decided to share this special day with those who have difficulties, offering them various medications.
A birthday full of love for the family, but also for those who have difficulties. On February 24th, H.R.H. Prince Charles of Bourbon Two Sicilies, Duke of Castro and Head of the Royal House, turned 56. The Prince has decided to celebrate privately, surrounded by the love of his family and close friends, but, on a special day for him, decided to make a gesture of solidarity in favor of the needy people.
Thanks to the good help of the Delegate of Rome, H.H. Prince Lelio Niccolò Orsini d'Aragona, the Sacred Military Constantinian Order of Saint George, whose Grand Master is Prince Charles, will donate 1.799 bottles of Proporal cough syrup for adults, 2.940 bottles of Proporal cough syrup for children, 176 Thermoplus bottle heaters, 444 Silver Cross thermometers, 476 Silver Cross digital thermometers and 152 boxes of 16 hypoallergenic assorted patches for children. All medications will be delivered to the Diocesan Caritas of Rome and to the Salvamamme Association.
Always very sensitive to current events and social problems, Prince Charles has expressed the desire to contribute through this donation, in a period characterized by flu peaks.