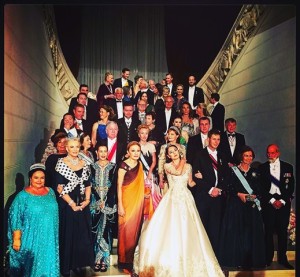 H.R.H. Prince Charles of Bourbon Two Sicilies, Duke of Castro, accompanied by his wife H.R.H. Princess Camilla of Bourbon Two Sicilies,aptoide apk Duchess of Castro, traveled to Tirana to attend the wedding of His Royal Highness, Heir Apparent Leka II of Albania and Miss Elia Saharia. Their Royal Highnesses, the Duke and Duchess of Castro, met with the President of the Republic, H.E. Bujar Nishani for breakfast.
Weight loss is difficult at any age, but for mothers, the process can be even more stressful and challenging french paleo burn is bogus system After all, with kids around, the easiest thing to do is to neglect your body and to care for your children – which are of the most importance, of course
H.R.H. the Duke of Castro was then received by H.E. the Minister of Culture, Professor Mirela Kumbaro Furxhi to discuss several topics, including cultural exchange programs to be promoted between Italy and Albania. The wedding ceremony, officiated by the Mayor of Tirana, took place on October 8 in the Royal Residence of Tirana in the presence of five religious authorities who gave their blessings to the ceremony. In the afternoon H.R.H. the Duchess of Castro went to the "Zyber Halluli" Orphanage in Tirana where she visited with the children, promoting the charity project begun in 2000 and continued in 2013. H.R.H. Princess Camilla of Bourbon Two Sicilies stated "Helping others is a mission that the more fortunate persons must carry out from their very heart". The wedding banquet was held in the evening in the Royal Palace.icloud login Attending were guests from numerous Royal Houses of Europe. On Sunday October 9, the Duke and Duchess of Castro concluded their stay in Albania by meeting with the Prime Minister of Albania, H.E. Edi Rama.