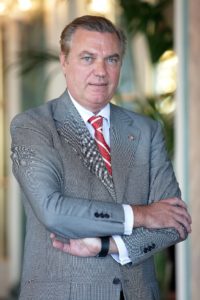 It will be a supportive weekend for the Royal Family of Bourbon Two Sicilies, who will take part in and was promoter of several charity activities, especially in the South of Italy.
TRH came back from the United States, where HRH Princess Camilla of Bourbon Two Sicilies, Duchess of Castro was designed UN Women for Peace Association Ambassador. This Association helps all women who have been victims of any kind of violence. Now the Royal Family continues this supportive tour in Italy, land of their ancestors.
HRH Prince Charles of Bourbon Two Sicilies, Duke of Castro, Chief of the Royal House of Bourbon and Grand Master of the Constantinian Order, will launch "Briciole di Salute" project in Palermo. The project will help and support "Missione Speranza e Carità" by Don Biagio Conte, whose goal is to react against poverty in Palermo.
An important service for the most fragile citizens has been introduced thanks to this initiative and to the volunteers and the Sicilian Delegation of the Sacred Military Constantinian Order of Saint George's effort, providing economic and material support, products for children, food and logistic support as well.
A joyful moment will be shared with the Sisters of Charity and with the families who are daily helped by the project "Briciole di Salute". Later the Royal Family will visit the Botanical Garden. HRH the Duchess of Castro donated an important artwork, a Golden Cactus by Orenzo Galery.
The last stage of this long trip will be Rome, where a lot of charity events, which are part of "Briciole di Salute", have been scheduled.