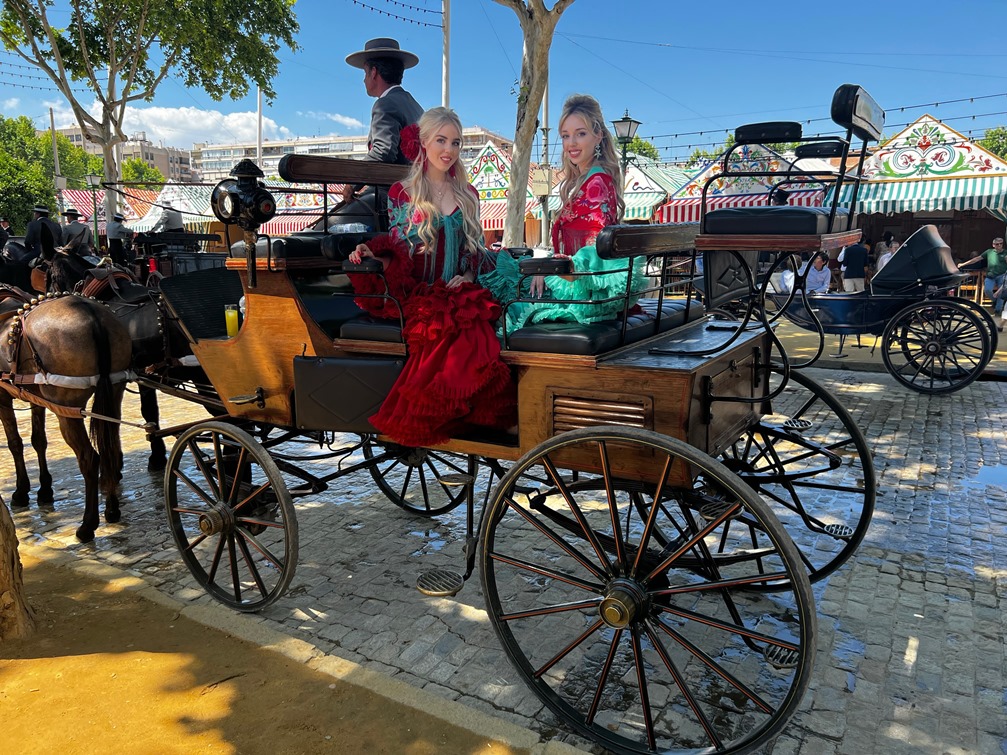 T.R.H. Princesses Maria Carolina and Maria Chiara of Bourbon Two Sicilies participated, together with numerous illustrious personalities, in a series of events organized by Count José Antonio Ruiz-Berdejo Sigurtà, from May 5 to 7, 2022 on the occasion of the famous Sevilla's fair.
Among the guests, we mention Inés Sastre, Archduke Charles of Austria and his wife, Prince and Princess of Schaumburg-Lippe, Prince and Princess of Arenberg, the Duke of Seville and many more.
"Seville has allowed us to reconnect with the deepest part of ourselves. We stayed at the Palacio del Callejón del Agua, right in the centre of the town. It is a wonderful place, where you are surrounded by flowers and the song of the birds wakes you up. Seville is a vibrant city that transmits incredible strength and energy, specifically during the week of the Fair all the neighborhoods are filled with tourists and women usually wear typical clothes and dance in the streets, we loved to get lost in its streets and the smell of bitter orange blossom. We took the horse-drawn carriages to get to the fair and once there, we were immersed in a whirlwind of people, dancers and music. It is a real party where friendship is the feeling that dominates. We returned back home with our eyes full of what we admired and listened to, amazed by the passion and friendliness of the citizens and the magical atmosphere of its alleys" – declared Their Royal Highnesses at the end of the trip.