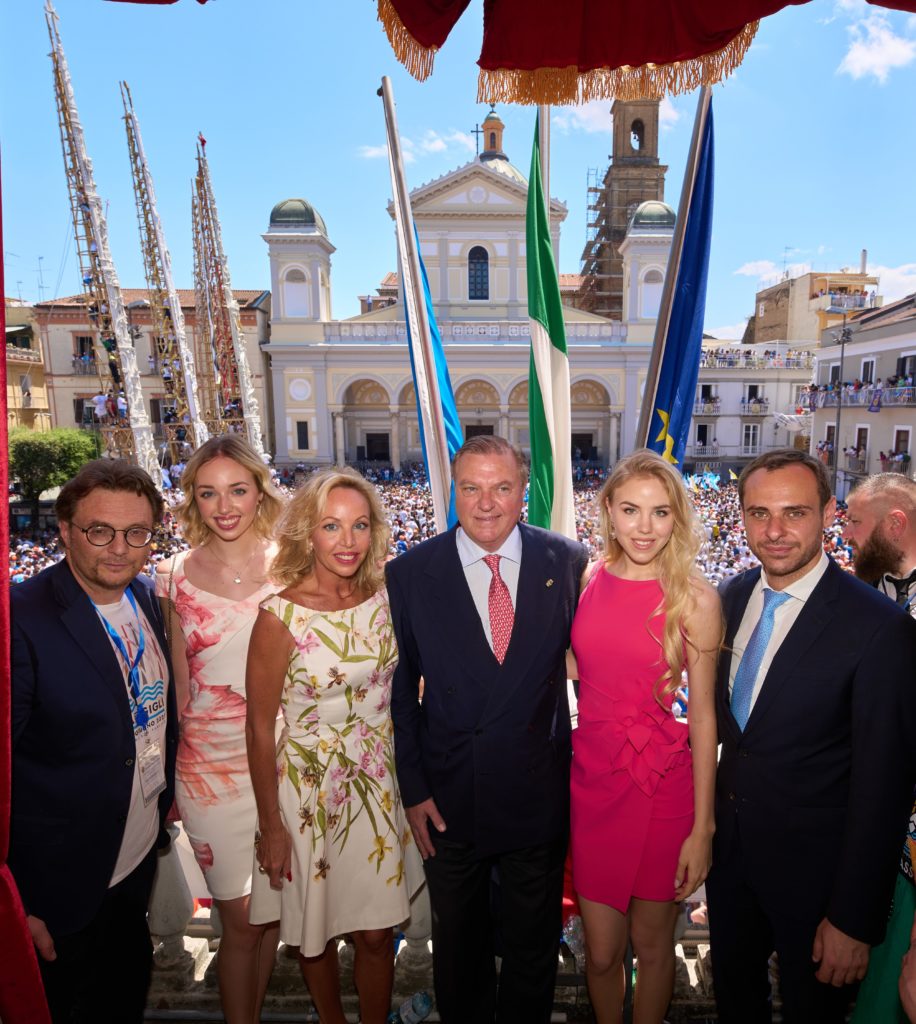 HRH Princess Maria Carolina of Bourbon Two Sicilies celebrated her 20th birthday in Nola during the renowned Festival of the Lilies (Festa dei Gigli).
As you go back to Southern Italy, not only can you feel the people's affection and their great culture, but also the high religiosity of the places and the relevance of the traditions. What's more, the "Festa dei Gigli" holds very important craft values.
In the picture, you can see the Royal Family of Bourbon Two Sicilies with Dr. Carlo Buonauro, Mayor of Nola and Dr. Francesco De Falco, President of "Festa dei Gigli" Foundation.