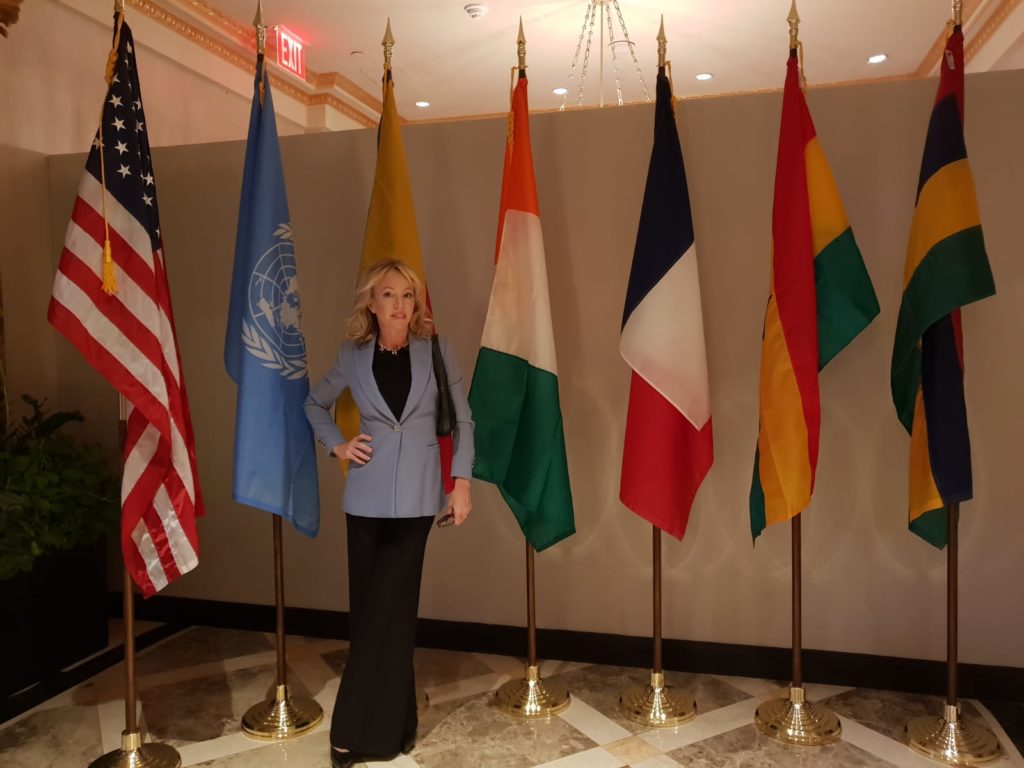 HRH Princess Camilla of Bourbon Two Sicilies was a featured guest at Fashion 4 Development's First Ladies Lunch, held on the sidelines of the Opening of the United Nations General Assembly. Fashion 4 Development(F4D) is a private sector global platform that supports the United Nations Sustainable Development Goals and "Every Woman, Every Child" the UN Initiative spearheaded by Former Secretary-General Ban Ki-moon. The mission is to harness the power of the fashion and beauty industries and implement creative strategies for sustainable economic growth, wellness and independence of communities worldwide as well as the preservation of culture through the expression of fashion. Its guiding principles are the 4E's: Educate, Empower, Enhance and Enrich. F4D's tag line is "Giving Back is the New Luxury." Fashion 4 Development's First Ladies lunch is in its 8th year and honors some of the fashion industry's most notable figures who embody the mission of F4D.
During the Opening Ceremony of the 2018 First Ladies lunch, HRH Princess Camilla made some remarks, together with F4D's Founder and President Evie Evangelou, about the importance of cooperation across all sectors in order to better the living conditions of women and children in poverty.
Click HERE to read the article.