Monaco, October 7th, 2020 – H.R.H. Princess Camilla of Bourbon Two Sicilies, Patron of the charitable association "Les Anges Gardiens de Monaco", and always being very sensitive to the neediest people's needs, decided to offer a pretty red pen of the famous Neapolitan workshop Argenio with the coat of arms of the Royal House of Bourbon Two Sicilies as a gift to the association, whose President sent a thank-you message.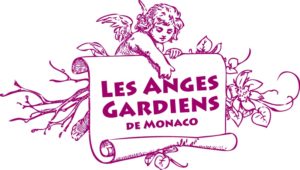 To our Patron, our Princess,
This magnificent object bearing the coat of arms of your family makes our entire Association very honored to have you as a Patron. Thanks to this donation, we will be able to raise funds exclusively intended, as you already know, to help desperate families.
With all our affection and esteem, grazie di cuore … ❤🙏❤🙏
Les Anges Gardiens de Monaco