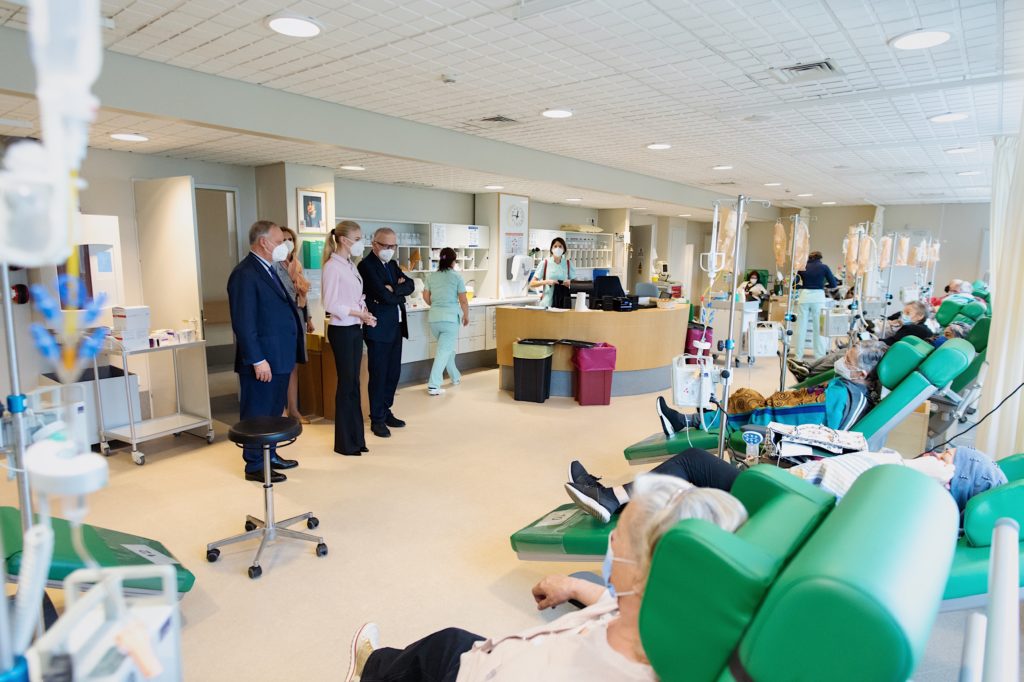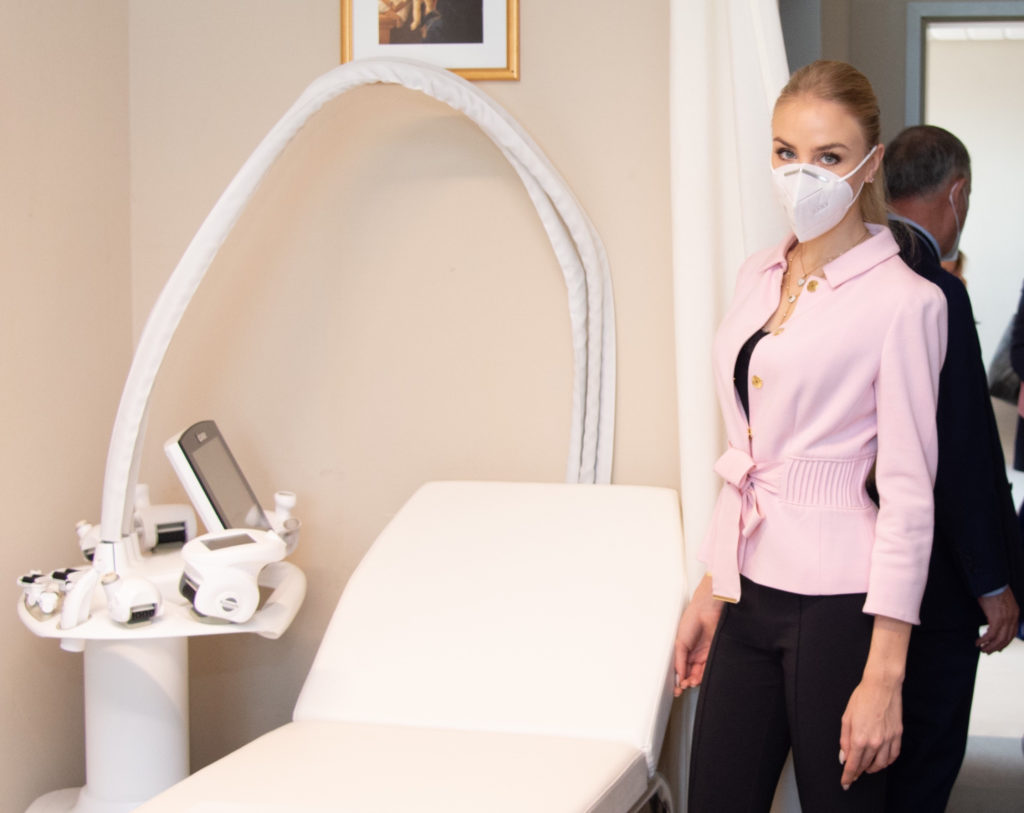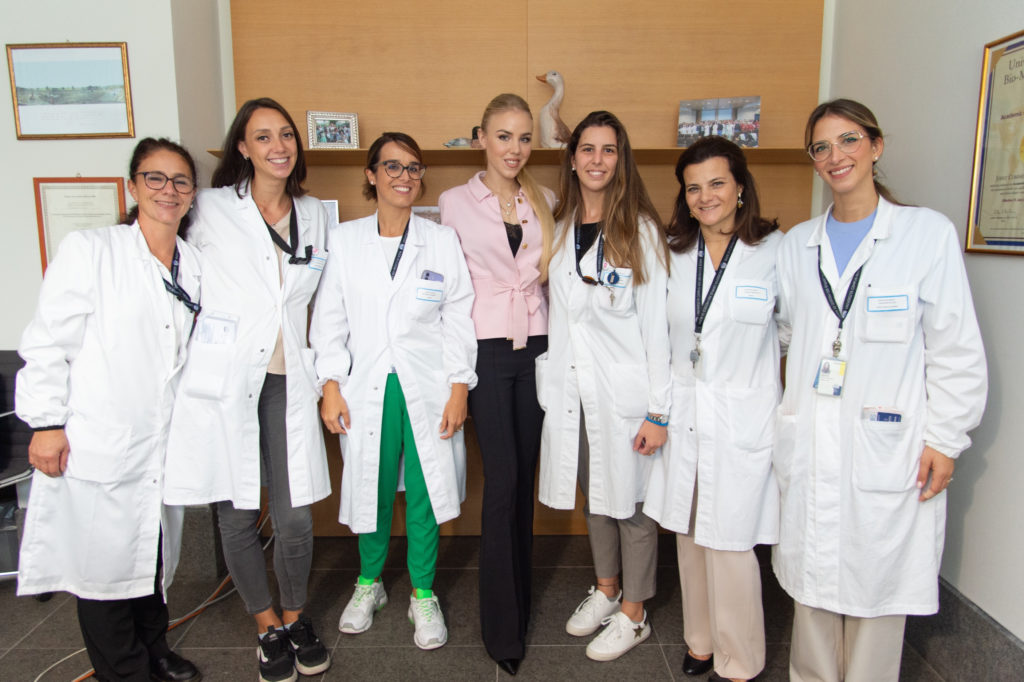 On Monday, October 24, HRH Princess Maria Carolina of Bourbon Two Sicilies, Duchess of Calabria and Palermo, Dame Grand Cross of Justice of the Order, visited the Breast Unit of the Campus Bio-Medico University Hospital Foundation of Rome, following the recent donation of 10 000 euros made by the Constantinian Order of Saint George in favour of the research and prevention of breast cancer in young women.
This donation was strongly wanted by the Duchess of Calabria and Palermo and was made during the month dedicated to the prevention of breast cancer, in order to make members of the Order aware of this important issue for Princess Maria Carolina.
At the Hospital, the Princess was welcomed by an Italian excellence in the fight against oncological diseases, Dr. Vittorio Altomare, Director of the Senology Unit and in charge of Breast Unit of the Hospital with some doctors of his team, Dr. Giuseppe Tonini, Direction of the Medical Oncology Unit with a doctor of his team, Dr. Sofia Diana, in charge of Patient Care Management, PR Manager and Communication and Brand Management Area of the facility.
During the visit, the eldest daughter of TRH Princes Charles and Camilla of Bourbon Two Sicilies asked several questions to the Directors of the Medical Oncology Unit as well as explanations on senology's activities with special focus on breast cancer especially in young women.
A moving meeting was held with some patients, two of whom have already been cured of breast cancer at the meeting room of the General Management of the Hospital. They told HRH Princess Maria Carolina about their experience, their course of treatment and the help – not only psychological and medical – that the Hospital provided them during the fight against the oncological disease.
At the end of the meeting, which marks the closing of Pink October, a month dedicated to the prevention of breast cancer, both sides confirmed their wish to cooperate again on further projects in support of women.